Andamooka Matrix Opal
Andamooka Matrix opal is a unique form of opal found only at the Andamooka Opal field in South Australia. It consists of a fine grained limestone rock with opal ingrained in this limestone matrix. The opal can exist in all sorts of patterns. Because of the light colour of the limestone the opal is quite often hard to see and it is not until the material is soaked in a sugar solution and then in a concentrated sulphuric acid that a miracle happens. The acid turns the sugar into carbon and then the opal shines through. See Andamooka Matrix Opal for details on the treatment.
Andamooka Matrix Opal is an amazing stone. Sometimes it has embedded patches of of crystal opal within it that would take your breath away. Other pieces show beautiful patterns and colours that would rival Lightning Ridge black opal.
Opalised Matrix Wood
In other posts I have mentioned Ross Coghill who did some mining at Andamooka in the fifties. His father also spent some time there. Ross had acquired quite a collection of matrix and has had me treating it over the past few years. Just recently he sent me down some slices of opalised matrix wood that he had discovered in his collection. It looked really nice with distinctive wood grain markings so I had high hopes that it would treat. Below are some photographs that show the results and you can judge for yourself.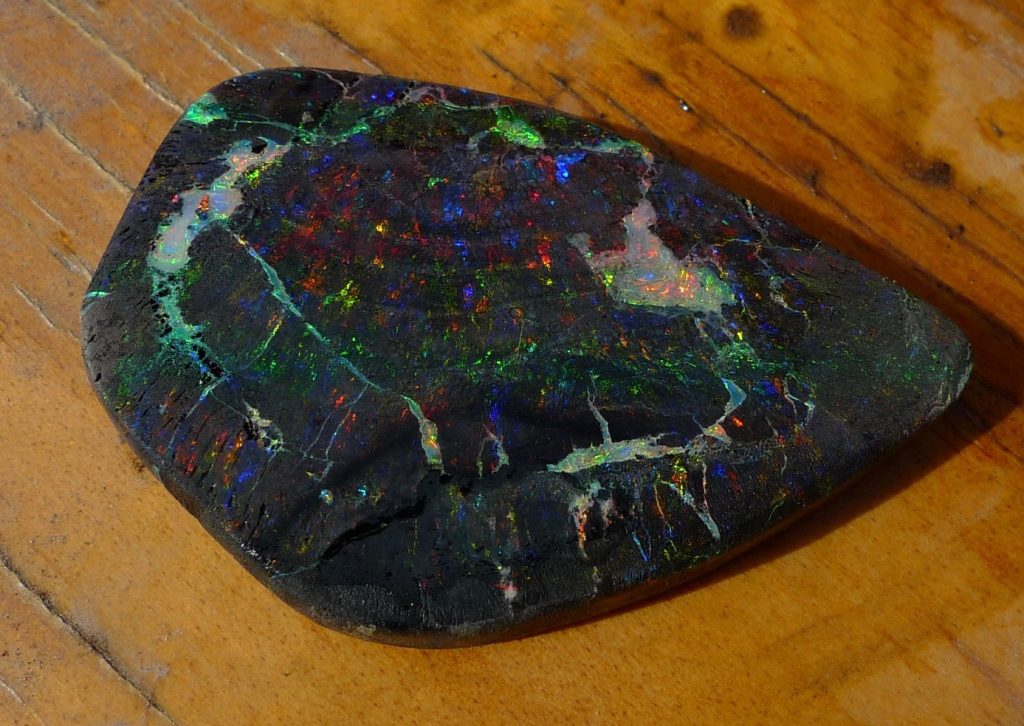 A beautiful slice of opalised matrix opal. Note the beautiful patterns of the wood grain and the inclusions of crystal opal.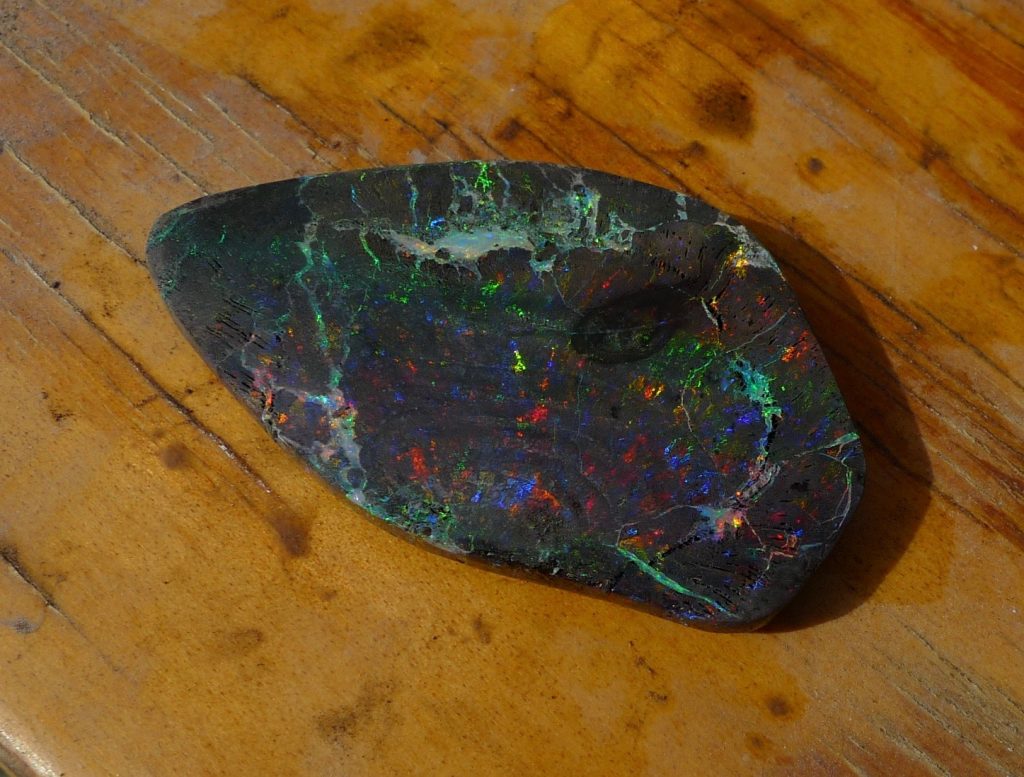 Another slice of the opalised matrix opal. This second photograph is of another slice of the opalised matrix wood showing patterned grain and crystal inclusions. A true gem.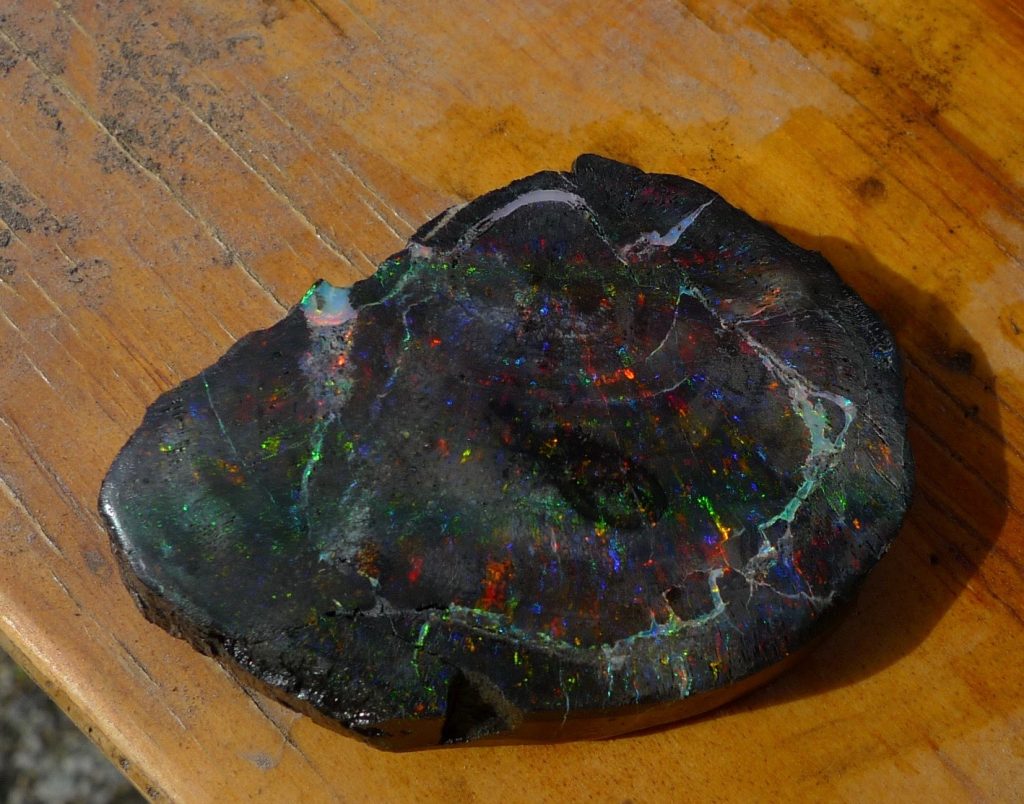 Third slice of the opalised wood matrix.
These threee pieces are of gem quality matrix that is rarely found today and now proudly sit in Ross's collection.
he also send down some other fine pieces of matrix for me to treat and I will now share these photographs with you.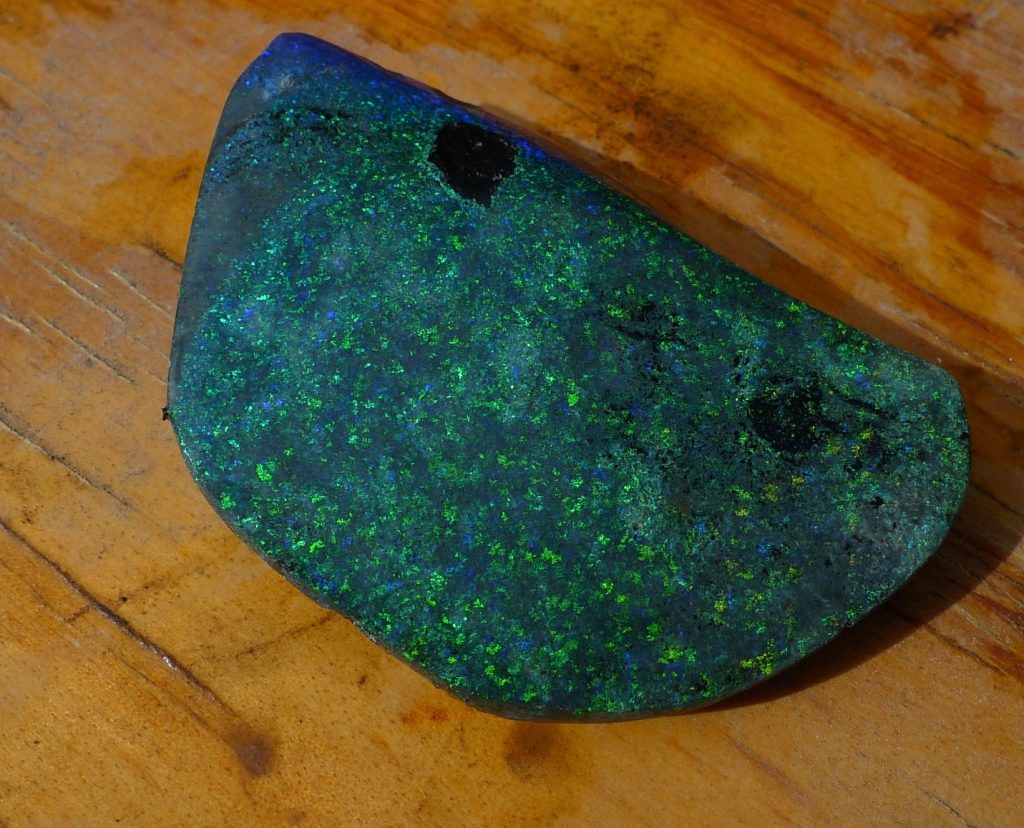 A fine piece of Andamooka Matrix opal. This is a large piece of matrix opal with beautiful blue green colours.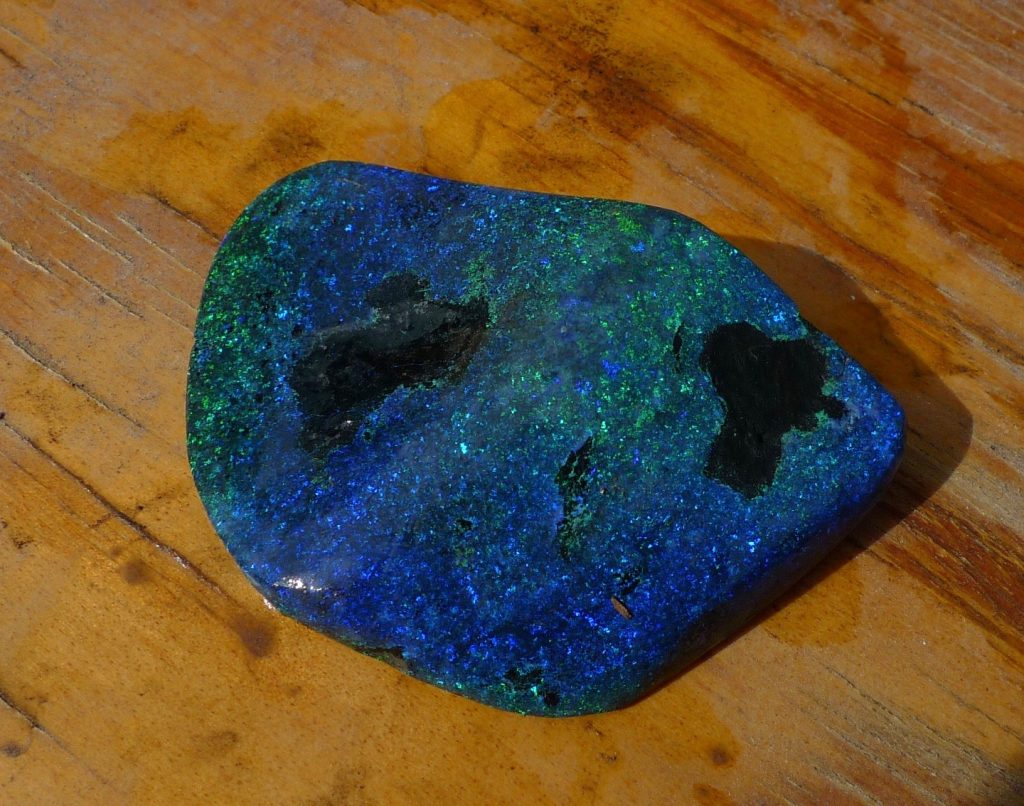 Back of the previous specimen of Andamooka Matrix Opal. This is the reverse side of the green matrix showing the divers range of colours that can exist in the one piece.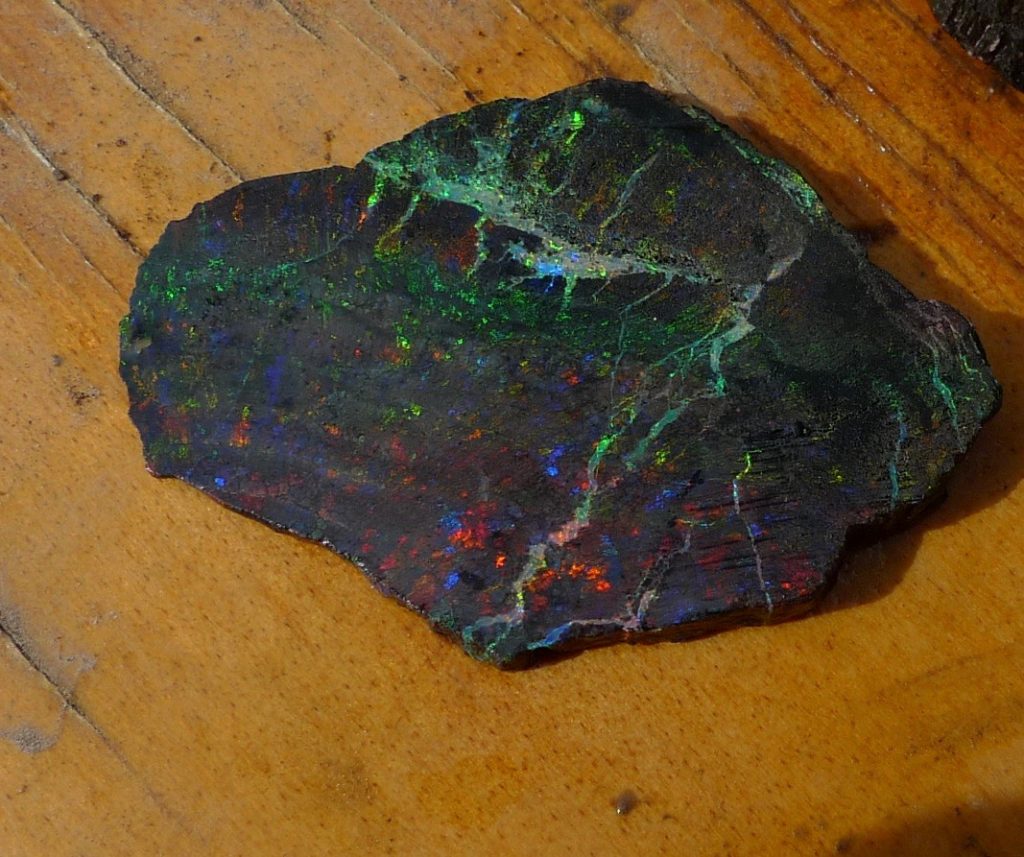 Andamooka Matrix Opalised Wood. This is another photograph of a piece of the opalised matrix wood
These pieces are extremely rare and Ross is very lucky to have them. He has told me that he is prepared to sell them as he is wishing to downsize his collection. If anyone is interested please contact me and I will pass on your details.
Opal production at Andamooka is very small now with only a handful of miners working there. The chances of finds such as shown in these photos is very slim.
Hope you have enjoyed these photos.
Johno
---