A friend in Ballina, who's father owned a mine at Andamooka many years ago, has reached the stage in his life where he wants to sell off his collection of opal. I have agreed to put some of them on this website to see if anyone out there is interested. If you see any you would like to buy let me know by email and I will put Ross in contact with you.
He has many more opals than those on show in this post including beautiful pieces of Andamooka matrix and Painted Ladies.
The opals are all of very good quality and have been valued by a n opal dealer and then reduced in price. I hope there is something there of interest.
Ross has taken the photos of the opals himself and confesses he is not the best photographer in the world so be aware that the opals will look a lot better than they do in the photographs.
Opal 6
This is a beautiful crystal opal of 4.15 carats. It is oval cut with alength of 20mm and width of 9mm.
Ross is asking $1245 for it.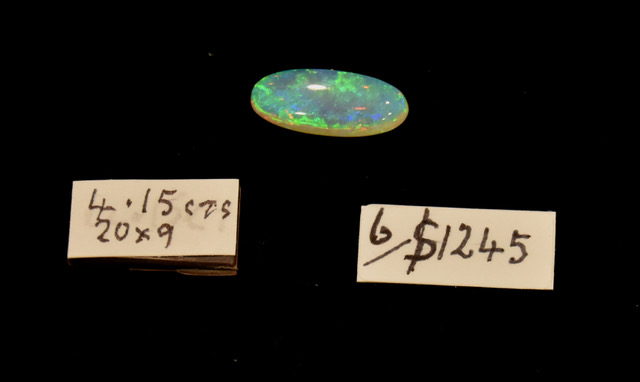 Opal 5
This a beauty. It is another crystal opal and is 6.4 carats in weight It is a rectangular cut and is 15mm x 13mm in size. Ross is asking $1920 for this stunning gem.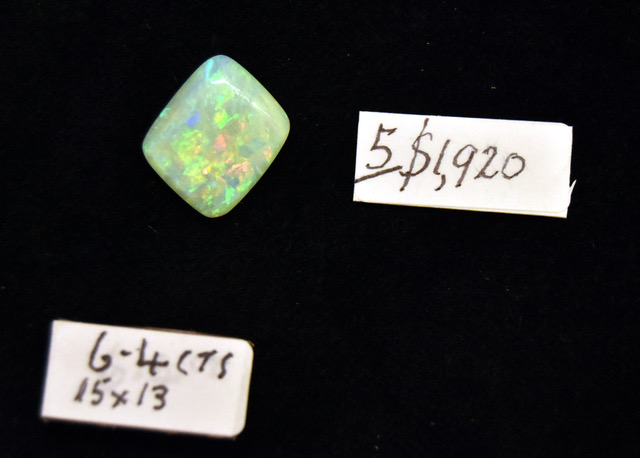 Opal 4
This is another rectangular cut crystal opal. It is 4,35 carats and is 15mm x14mm in size. The asking price is $1305.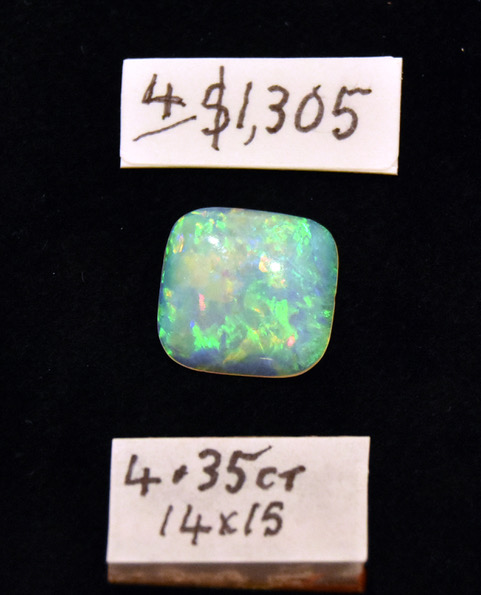 Opal 3
This a 1.85 carat oval crystal opal. It is 14mm x 8mm. Ross's price is $555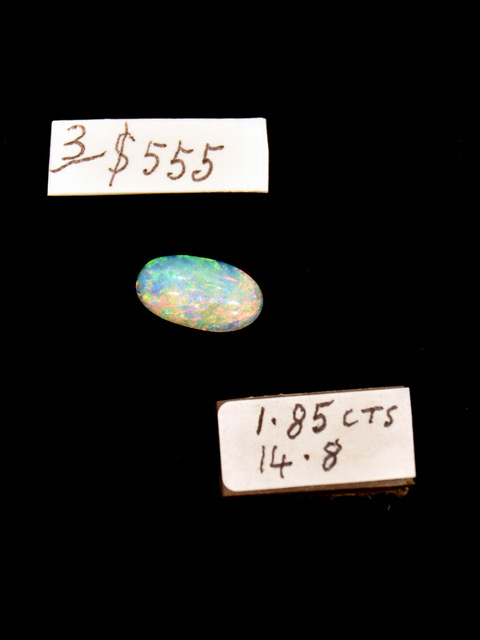 Opal 2
This opal is a 3.35 carat tear shaped crystal opal. It is 17mm long. Priced at $1,000.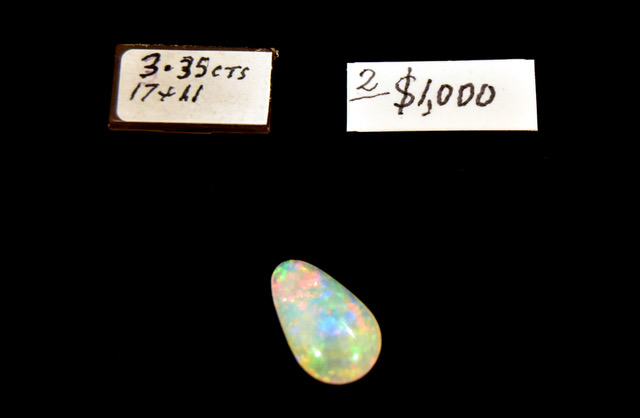 Opal 1
This opal is irregularly shaped but would make a very interesting piece of jewellery. It is 3.4 carats and its dimensions are 14mm x13mm.. Ross is asking $1,000 for this one.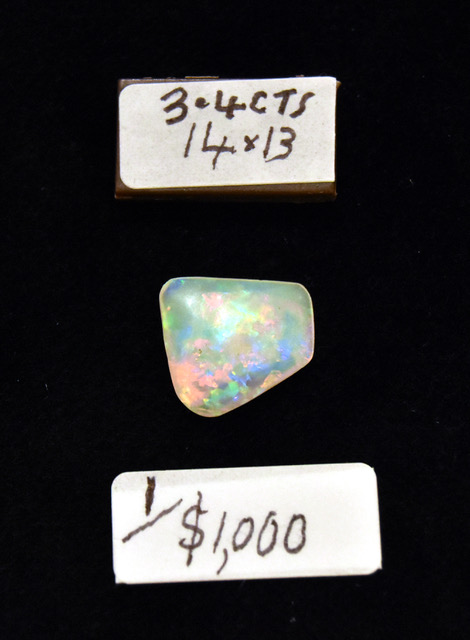 Opal 7
This is a 4.0 carat crystal for $1,200. It is 17mm x11mm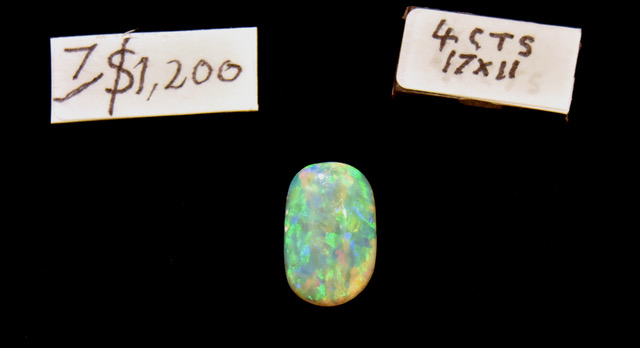 This is the selection that Ross is putting up for sale on this site. he has many others so if you have something specific in mind please ask and he can check if he has something that would suit.
All of his opals are cut by him to a very high standard.
If you are interested in any of these opals please contact me and I will forward your enquiry to Ross. He is not a whiz on the computer yet but he will arrange to contact you.
Johno
---