The men who work in the opal fields are a hardy lot. The work is extremely hard and the weather conditions are deplorable for much of the time. They are often forced to live in primitive shelters and with few of the modern comforts that we have today. You would not think they would have a lot to laugh about except when they found some opal. But that is not the case. Maybe the heat affects some of them, maybe some are just mad by nature but that does not stop them from creating strange creations and signs out there in the opal fields.
Here are some photographs of some of their creations that we can all laugh at.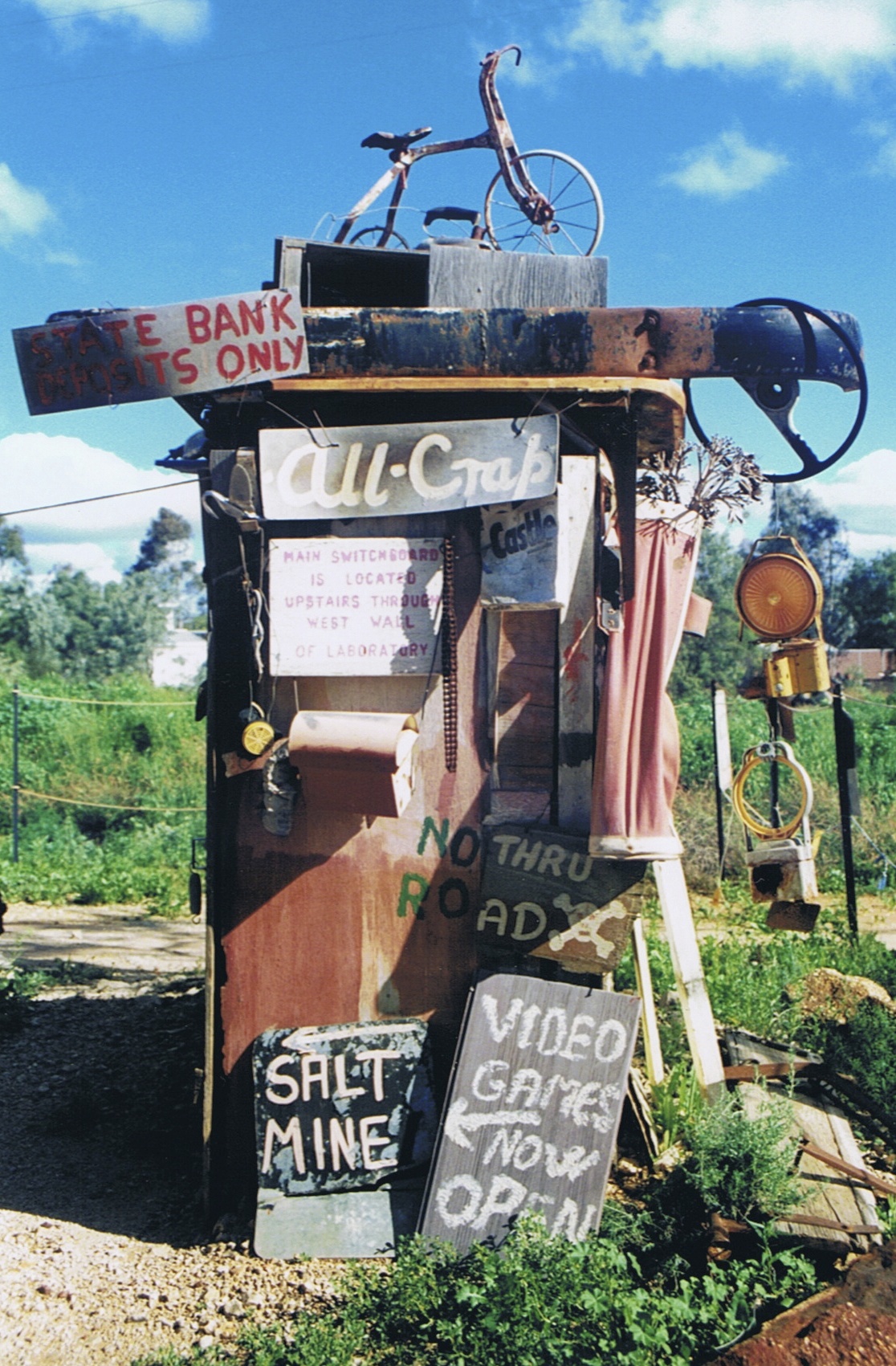 This is a dunny (outdoor toilet) with a difference. Situated at Lightning Ridge it is well decorated to make the visit a memorable one. It obviously caters for the safety conscious with adequate signage and safety lights. I am not sure of the significance of the tricycle on the top. Maybe you can suggest a use?
The next photograph is a bit different. Again taken at Lightning Ridge, it shows the sense of humour of its creator.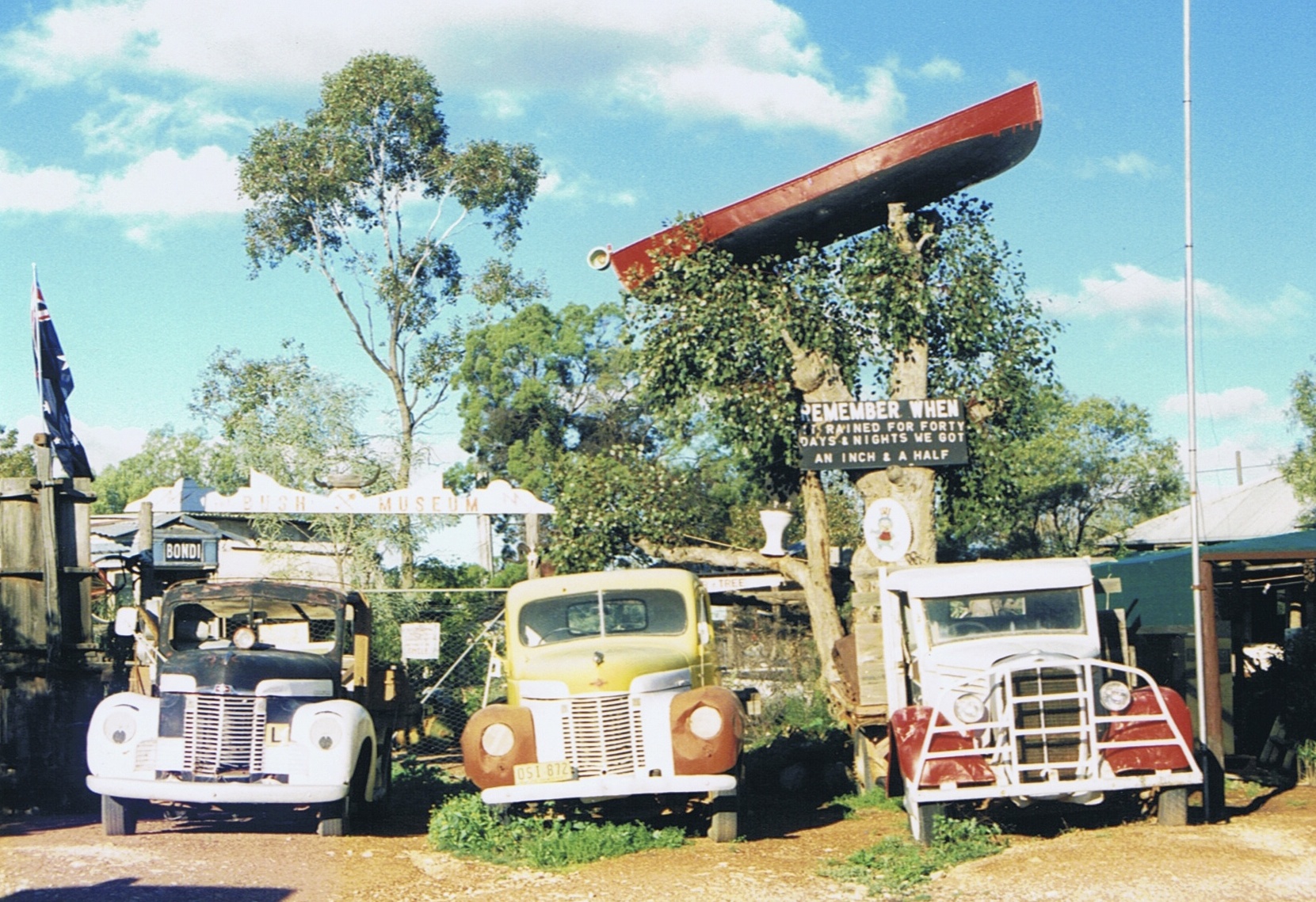 Some miners here have experienced dry times and here have expressed the dry laconic humour some Australians are famous for.
The next photograph was taken at Yowah.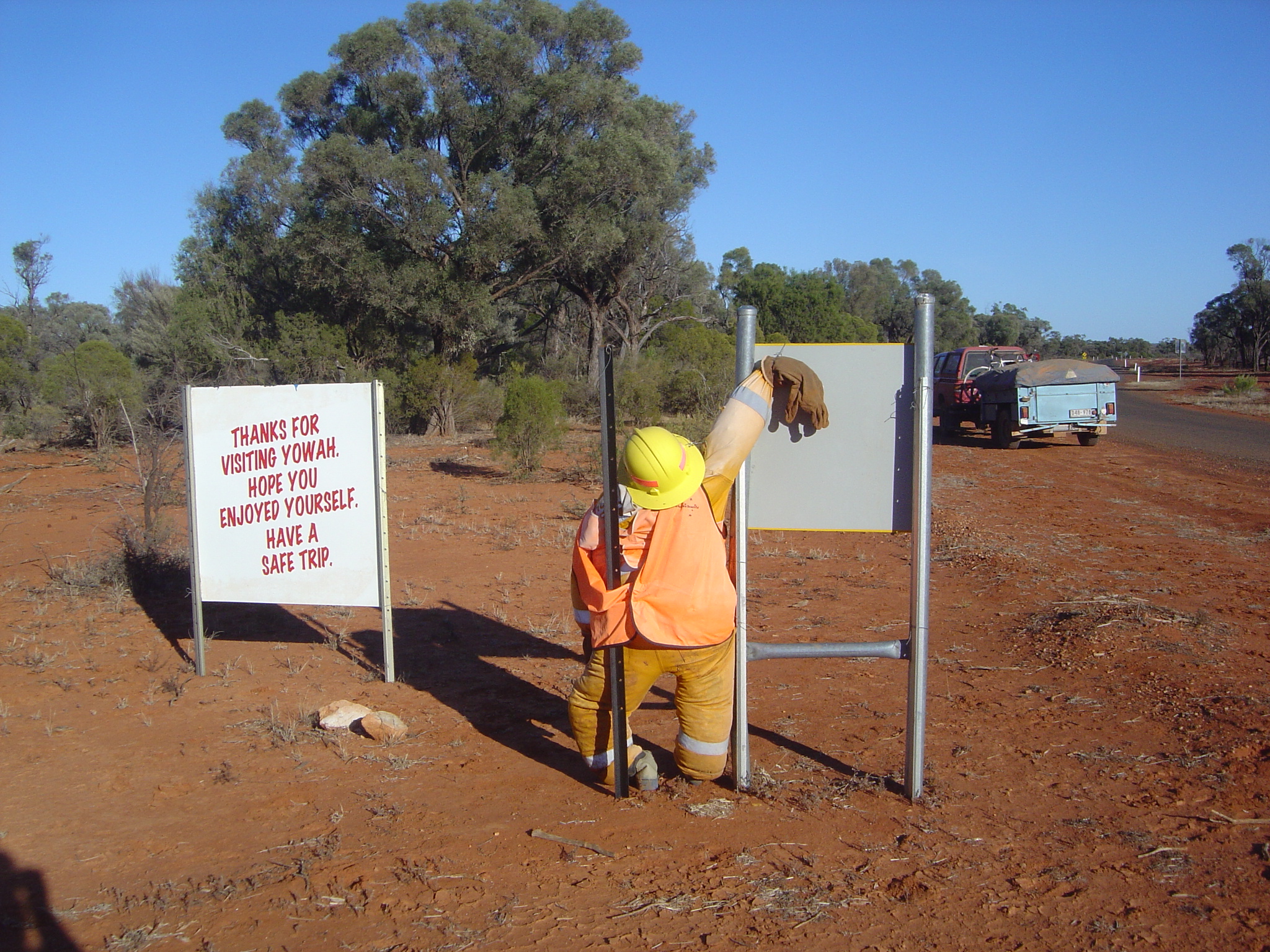 This is what you see as you leave the town. Hope it was not one of the miners in that garb.
In Coober Pedy, Harry the Crocodile Man had a great penchant for creating unusual sculptures.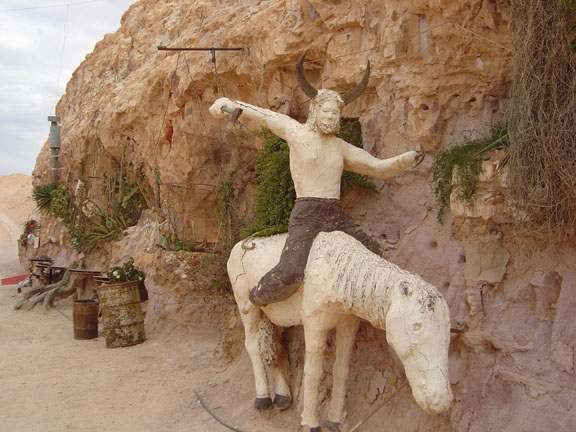 This would have taken a lot of effort and imagination and is still worth a laugh today although Harry has departed this world.
Back at Lightning Ridge, Amigo went to great lengths to dissuade unwelcome visitors from entering his castle site.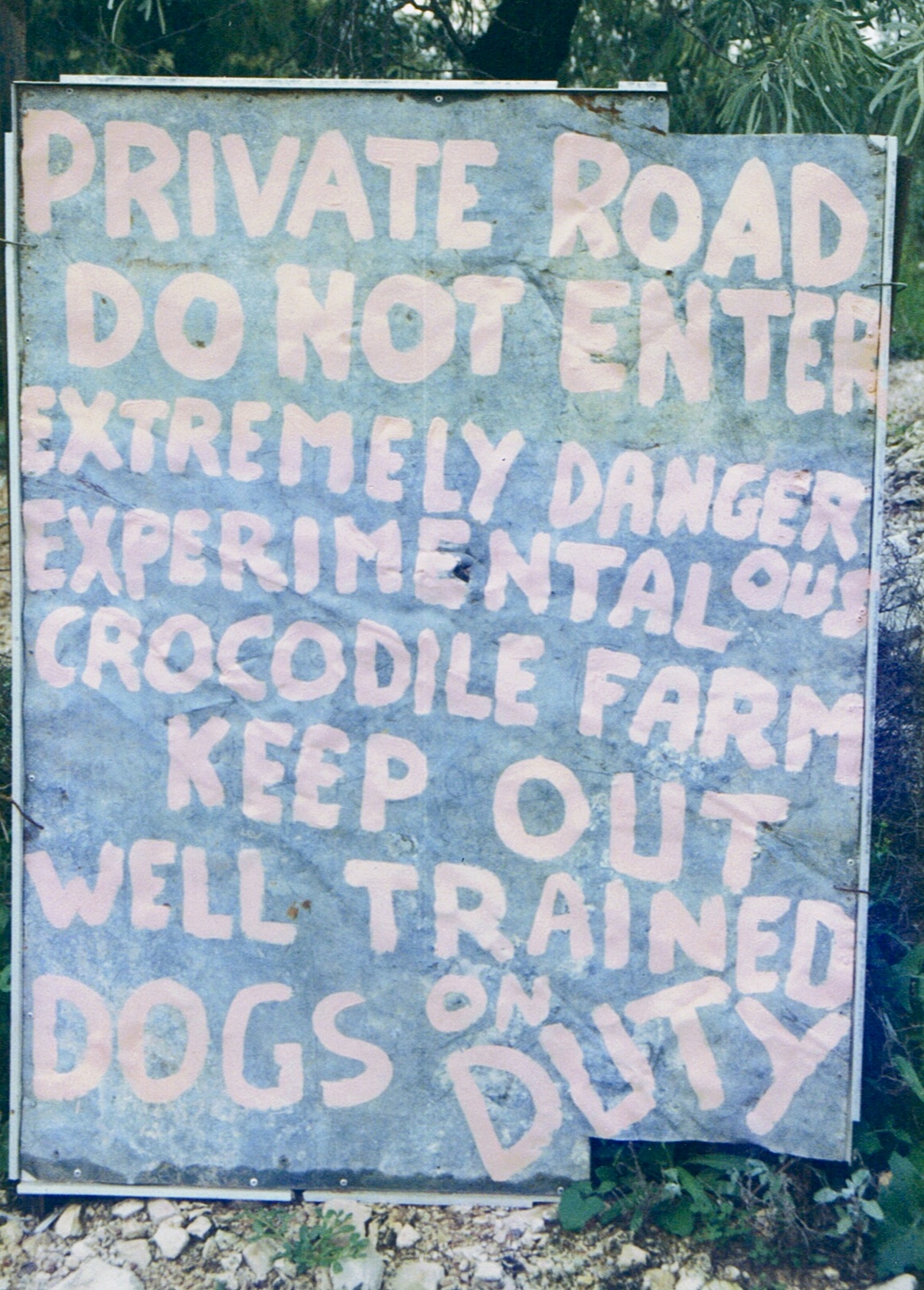 I think we get the message. If we don't - well look out for those crocodiles.
At Mintabie , Sam was meant to construct a new store but the town sort of died a bit as opal started to run out and he never got around to building the store - hence the sign below.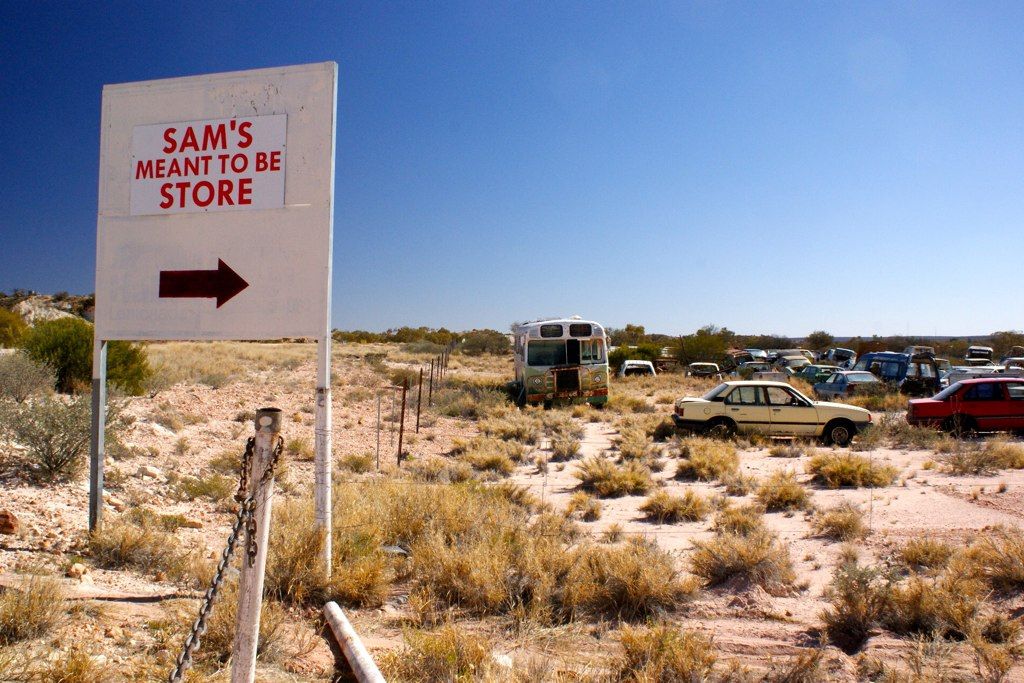 Looks like a big crowd is still waiting for it.
That's all I have for this post. If you have any photographs of strange signs or structures in the opal towns and would like them published on this site, please send them in and I will include them.
Johno
---