As you travel around any of the opal fields, particularly Andamooka, Coober Pedy and Mintabie. you will find a proliferation of old abandoned vehicles. Miners have obviously purchased these at some time to use on the opal fields and when they have become un-repairable they have been left to rot. While these relics might be unsightly in some places it adds interest to the opal fields.
If you haven't travelled to the opal fields you have missed out on an experience. Here you will see things that you will not see anywhere else. Vast areas of land that looks like a lunar landscape, houses made of old pieces of tin and wood somehow held together with wire, great heaps of old machinery and of course many strange old vehicles, some modified to serve a specific purpose, left lying where they stopped.
Shown below are a few photographs of some of the vehicles we have come across.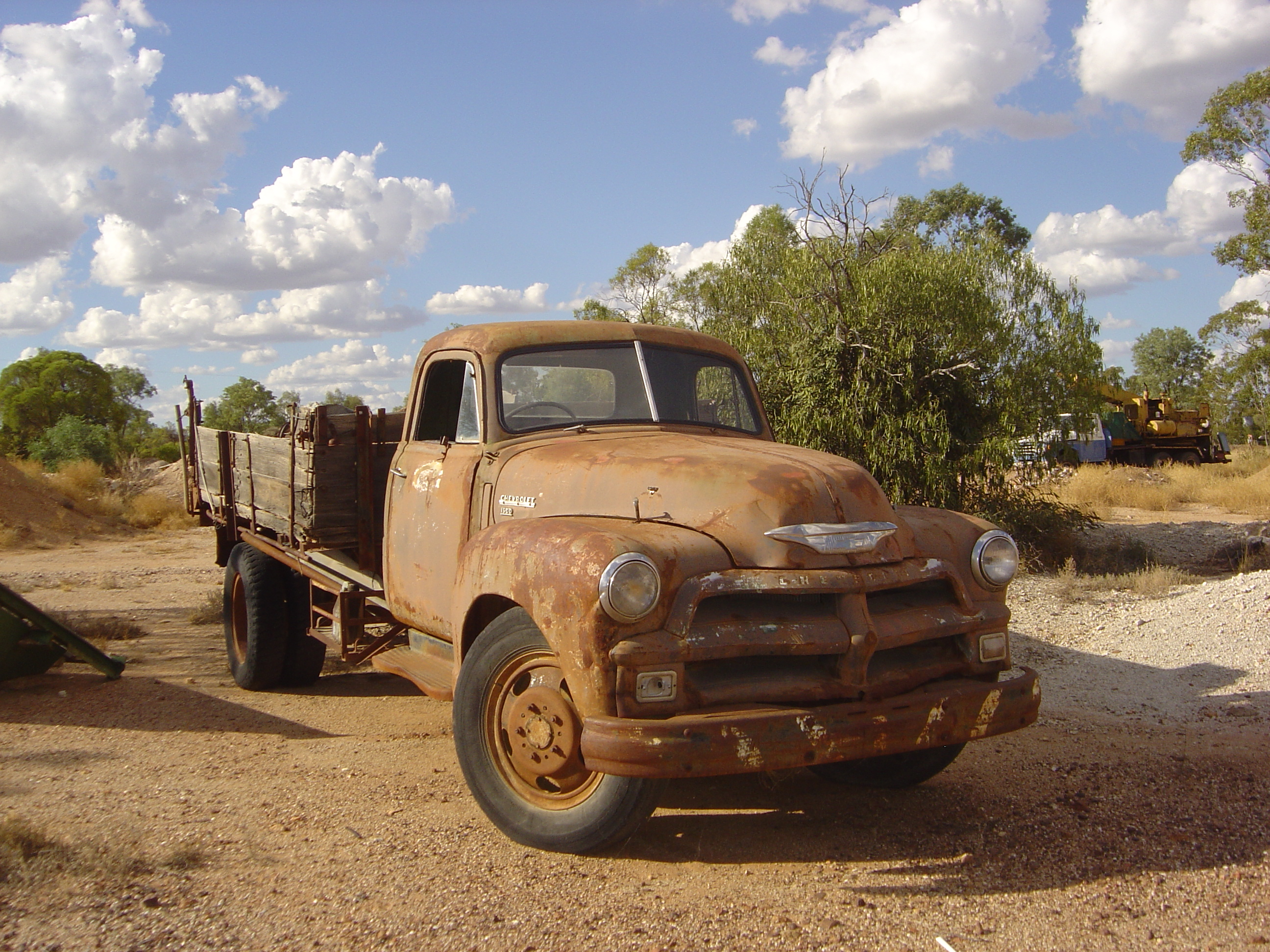 Old Chevrolet - Barb Dodson
This is an old Chevrolet still in use in 2007. Carefully looked after since new and with only a few owners it is still a useful relic.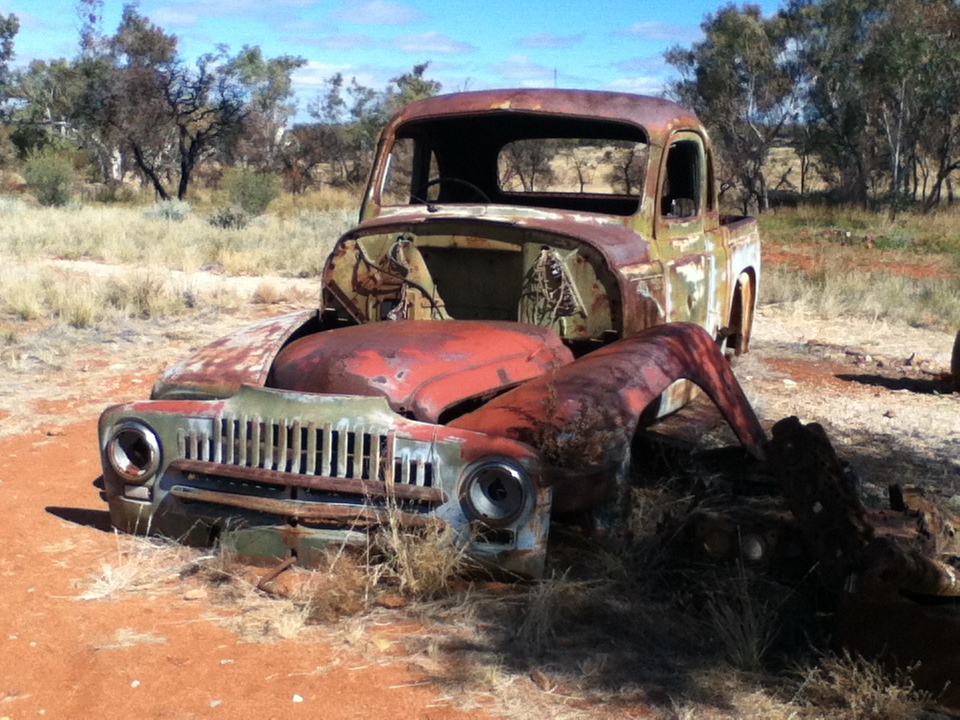 Colours of the Outback- Barb Dodson
This oldie has obviously seen better days but it looks at home here. It has acquired the colours of the outback and just seems to be resting.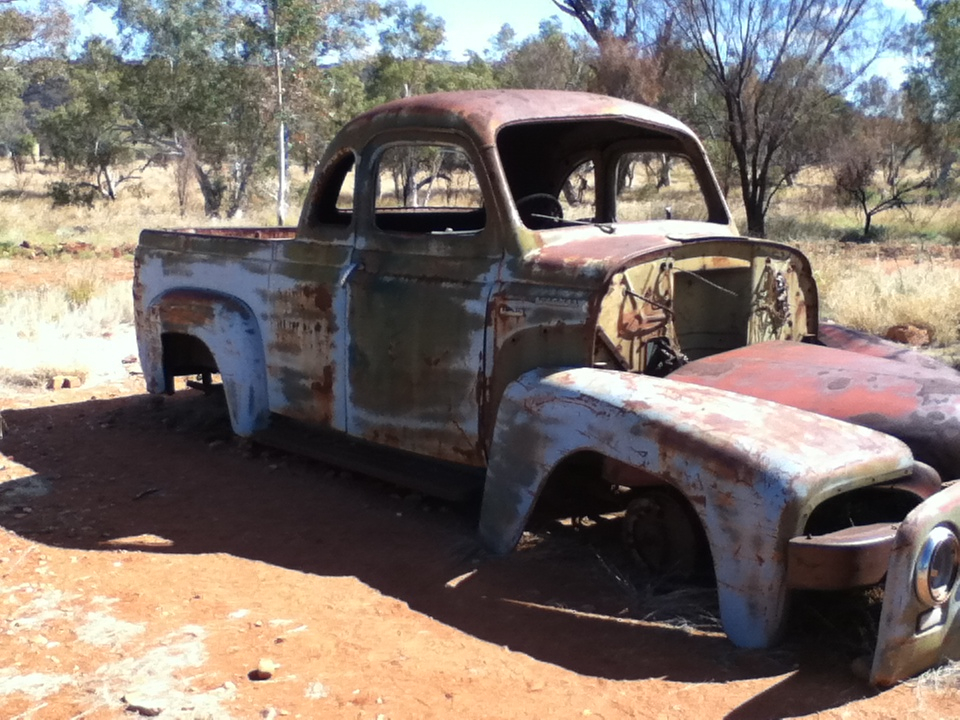 I've lost my engine - Barb Dodson
Another view of the same wreck.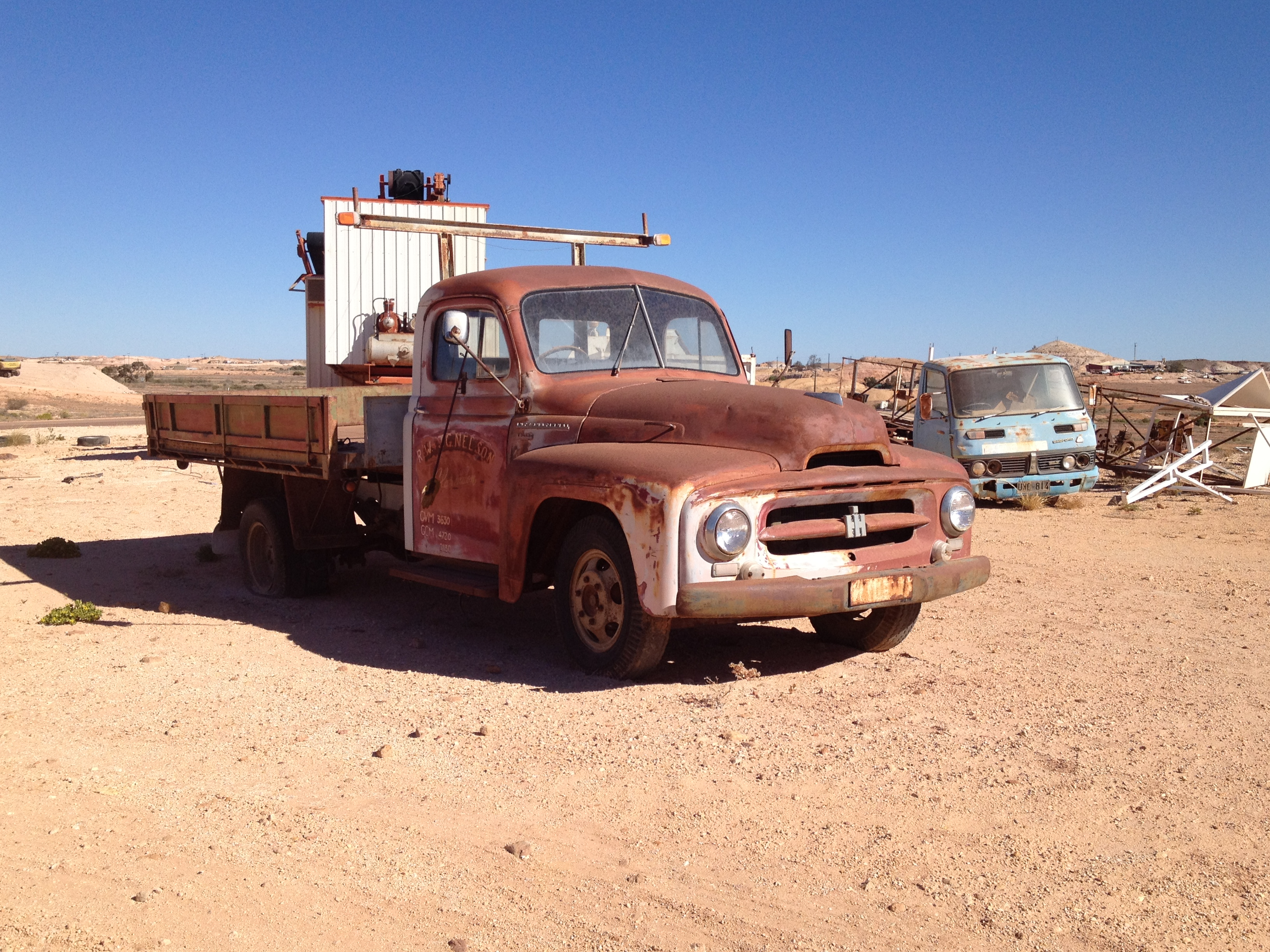 Modified Truck for the opal fields - Barb Dodson
This one looks relatively well cared for. Note the modifications to the one on the right. I am not sure that many of these would pass any legal requirements today.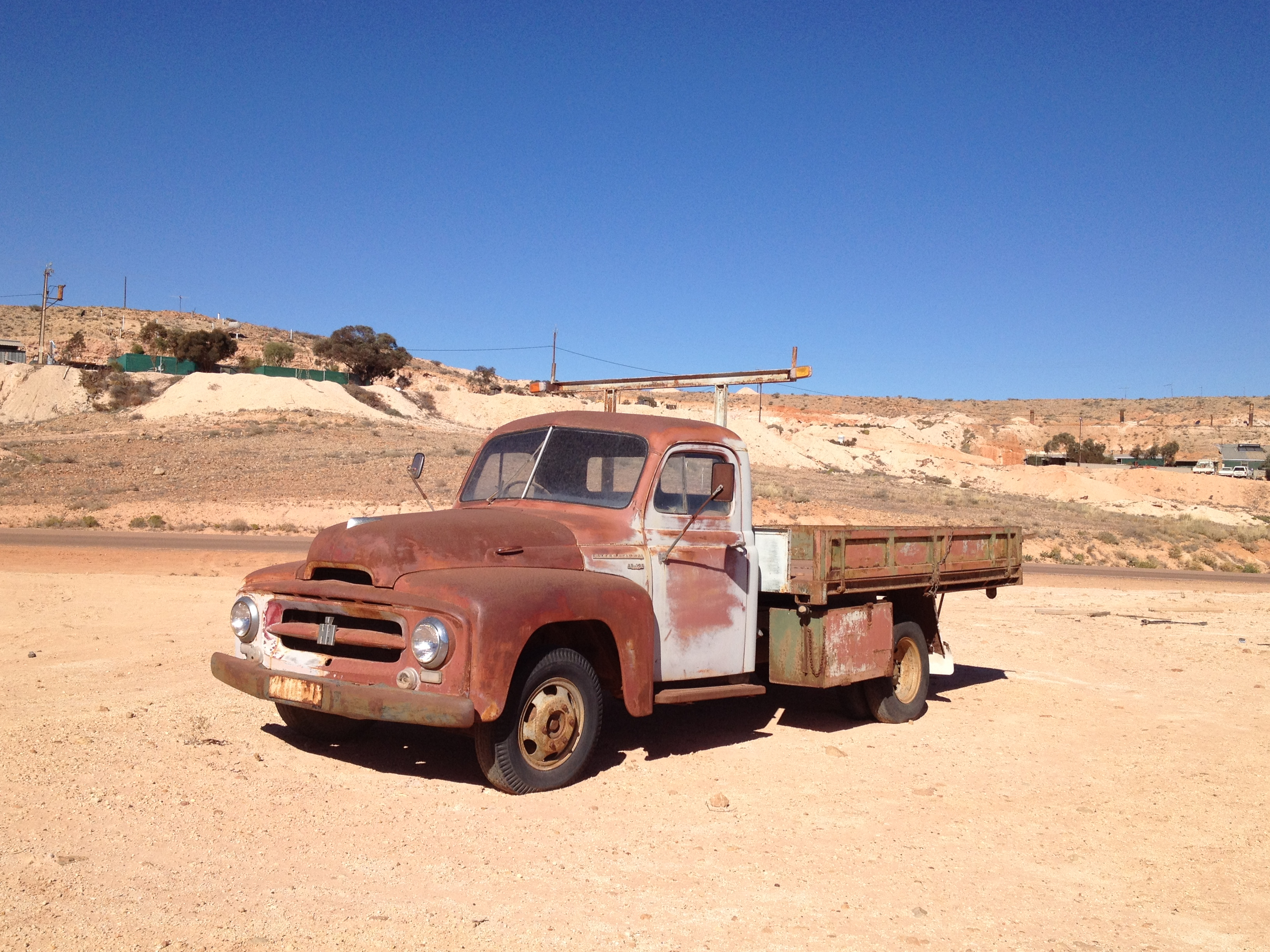 Here is one that looks like it is still being used today.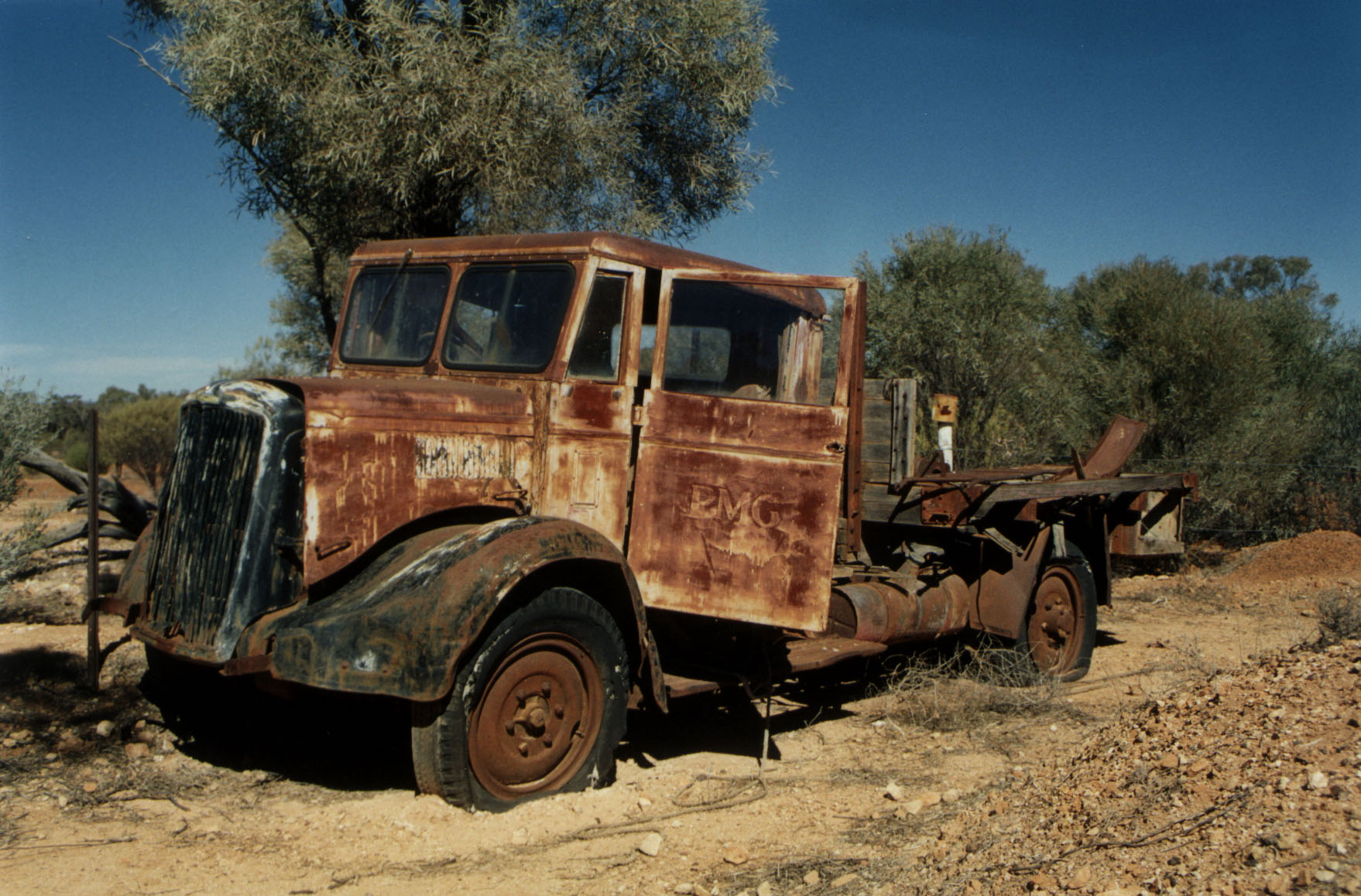 I.ve seen better days - Barb Dodson
Here is one that would have had a tale or two to tell if it could talk. An old mail truck that was probably used to cart mail in the outback. These vehicles were amazing. They travelled anywhere they were required, often in areas where there were no roads, only tracks. The drivers were also amazing as they had to repair their vehicles using whatever materials they could find. Tom Kruse, in his book " Mailman of the Birdsville Track" written by Kristin Weidenbach, tells of how he had to repair a bent axle somewhere out in the desert. A picture shows the whole front of the truck lifted up with a block and tackle attached to a tree. An amazing case of bush mechanics. He also tells of rebuilding a clutch with pieces of corrugated iron. His repair actually worked until he got back to civilization. This truck in the photograph above has probably travelled in some really harsh country. It certainly looks like it.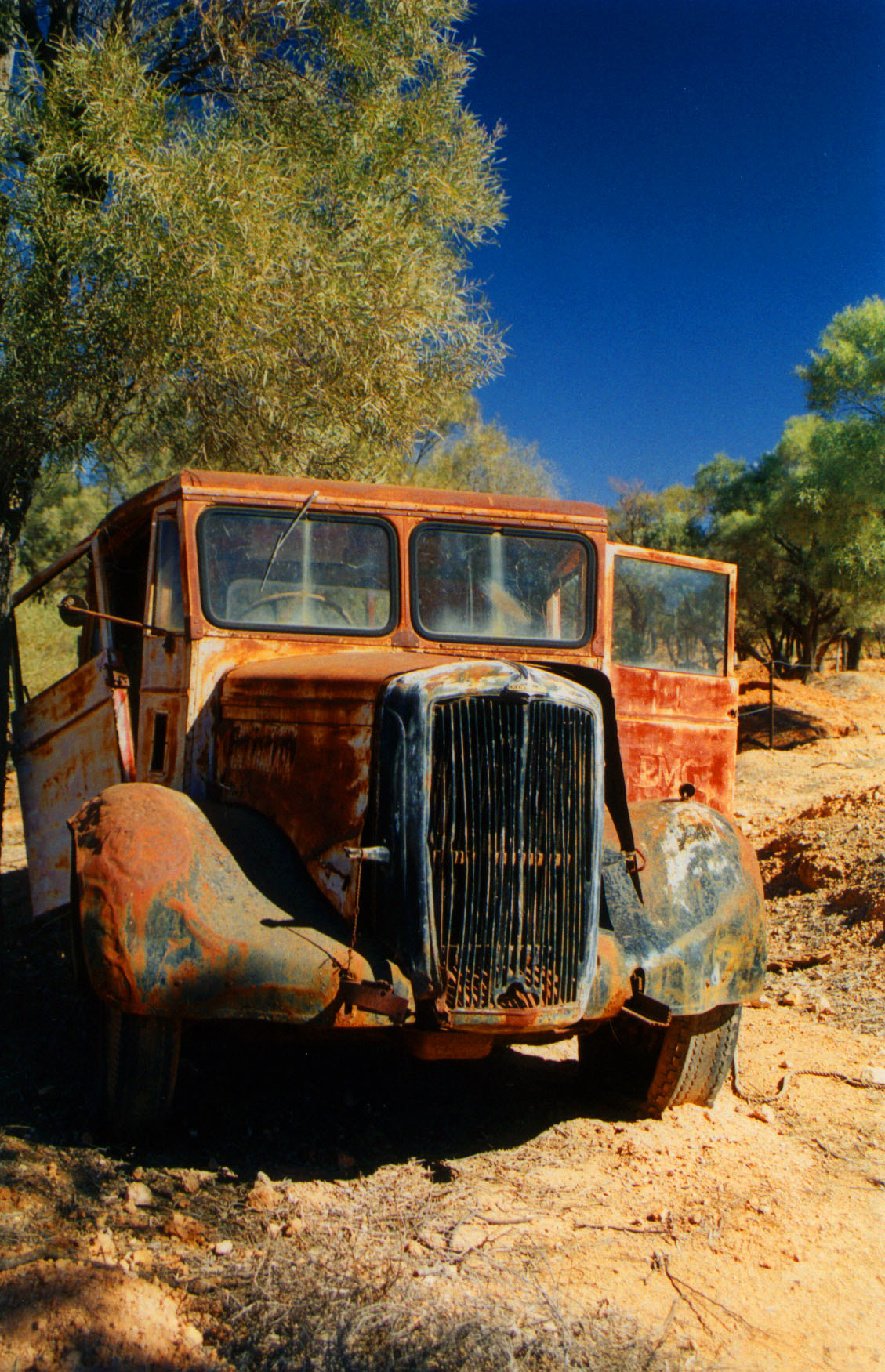 Old Mail Truck - Barb Dodson
Another view of the old PMG truck to finish off. These are just a few of the old vehicles you will find dotted about the opal fields. Hope you enjoyed seeing them
Johno
---