Whenever we think of opal we usually think of gems used in jewellery, but there are some opals and other gemstones which portray beautiful and intriguing patterns, but which are not necessarily suitable for use as jewellery.
Some of the stones shown below are from my collection and while not the most valuable, they are still amazing for the patterns and colours they exhibit.
The first is an opal found at Grawin in New South Wales. It has beautiful patterns in blue and green on a dark grey background and a wavy multi coloured band near the top. A truly beautiful specimen.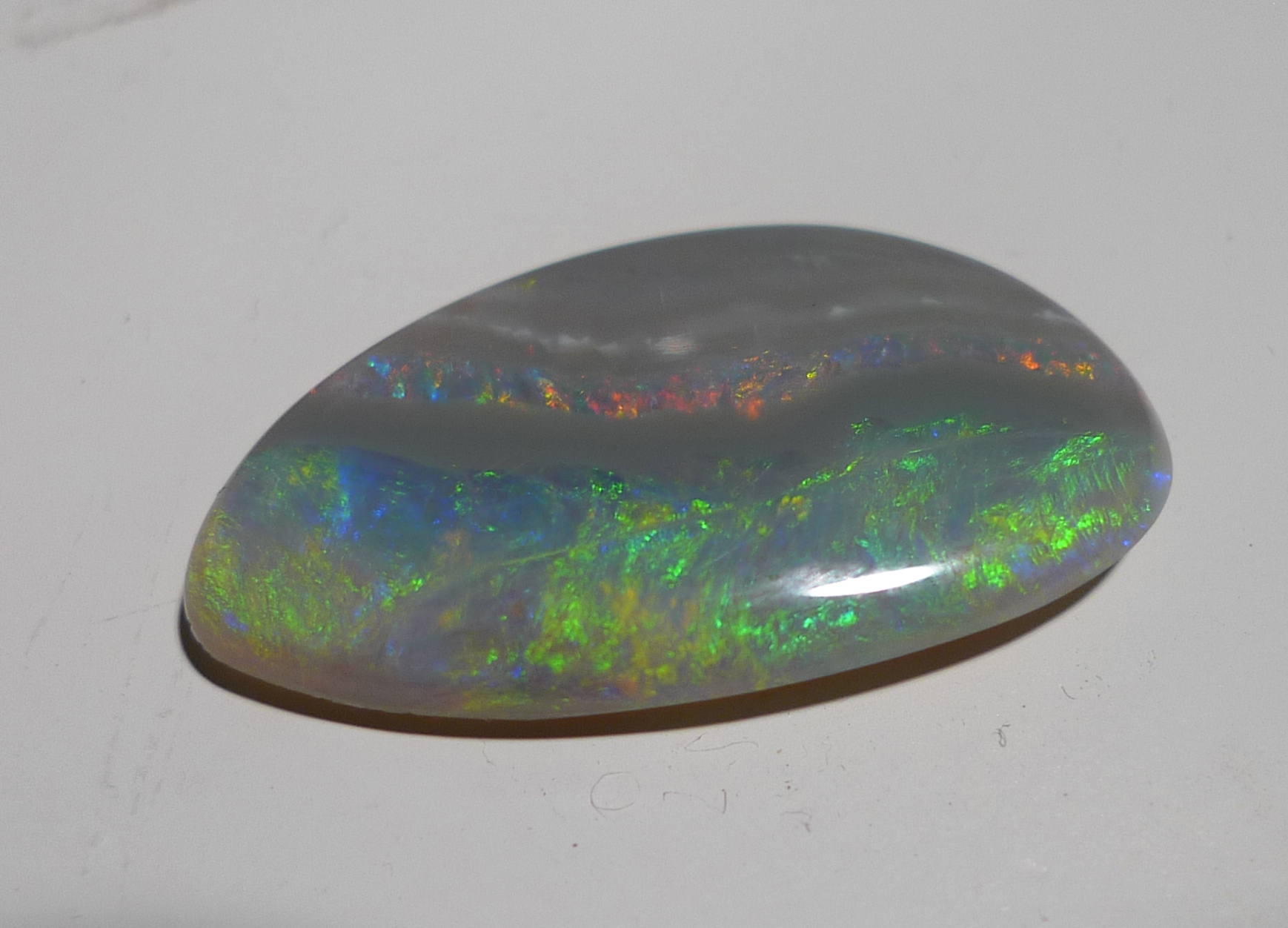 The second stone is a chunky piece from Lightning Ridge showing lovely reds and yellows on a pale grey background.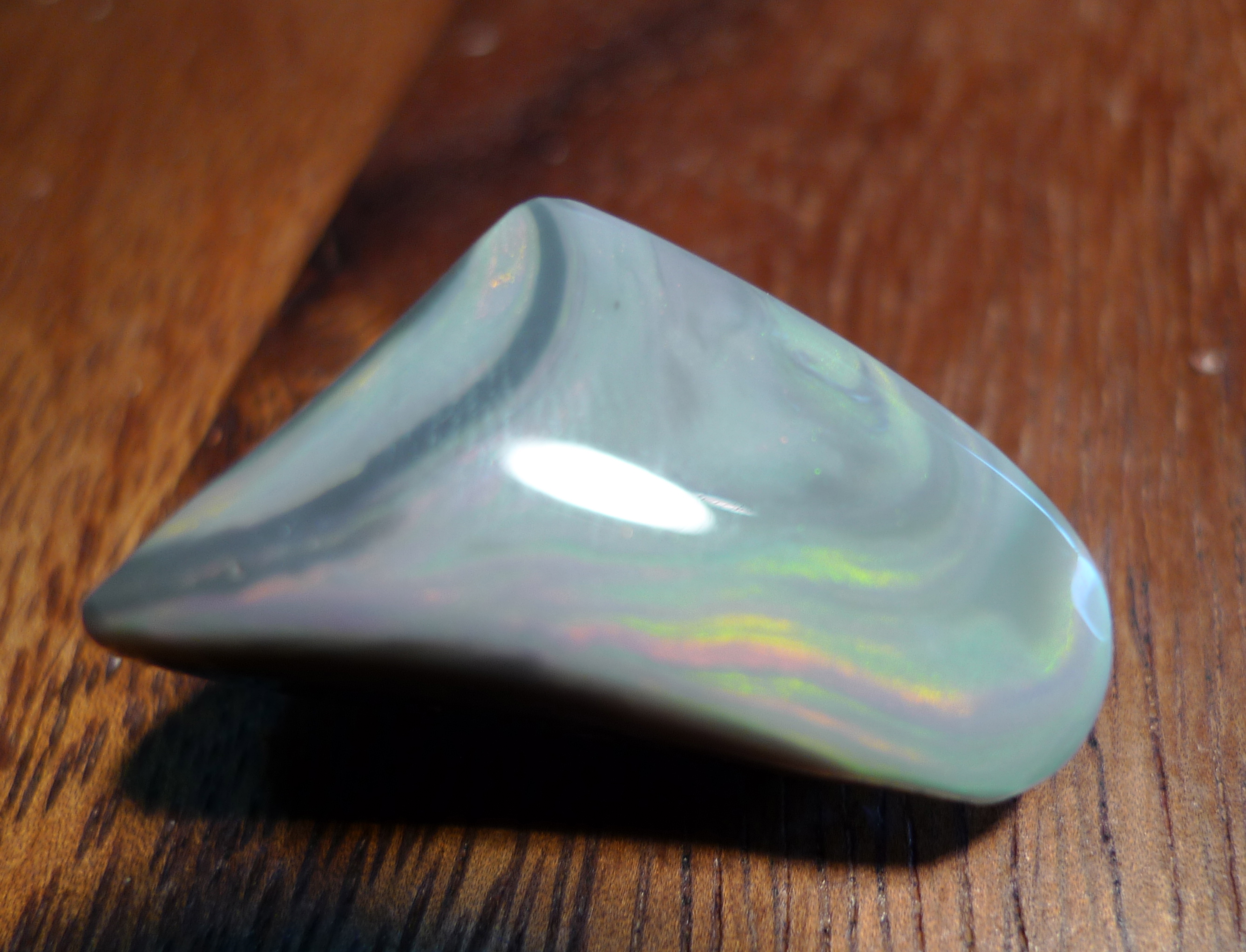 The next photograph is, I believe, common opal with inclusions. I may not be correct about this. It is a beautiful specimen showing inclusions which look like a petrified forest.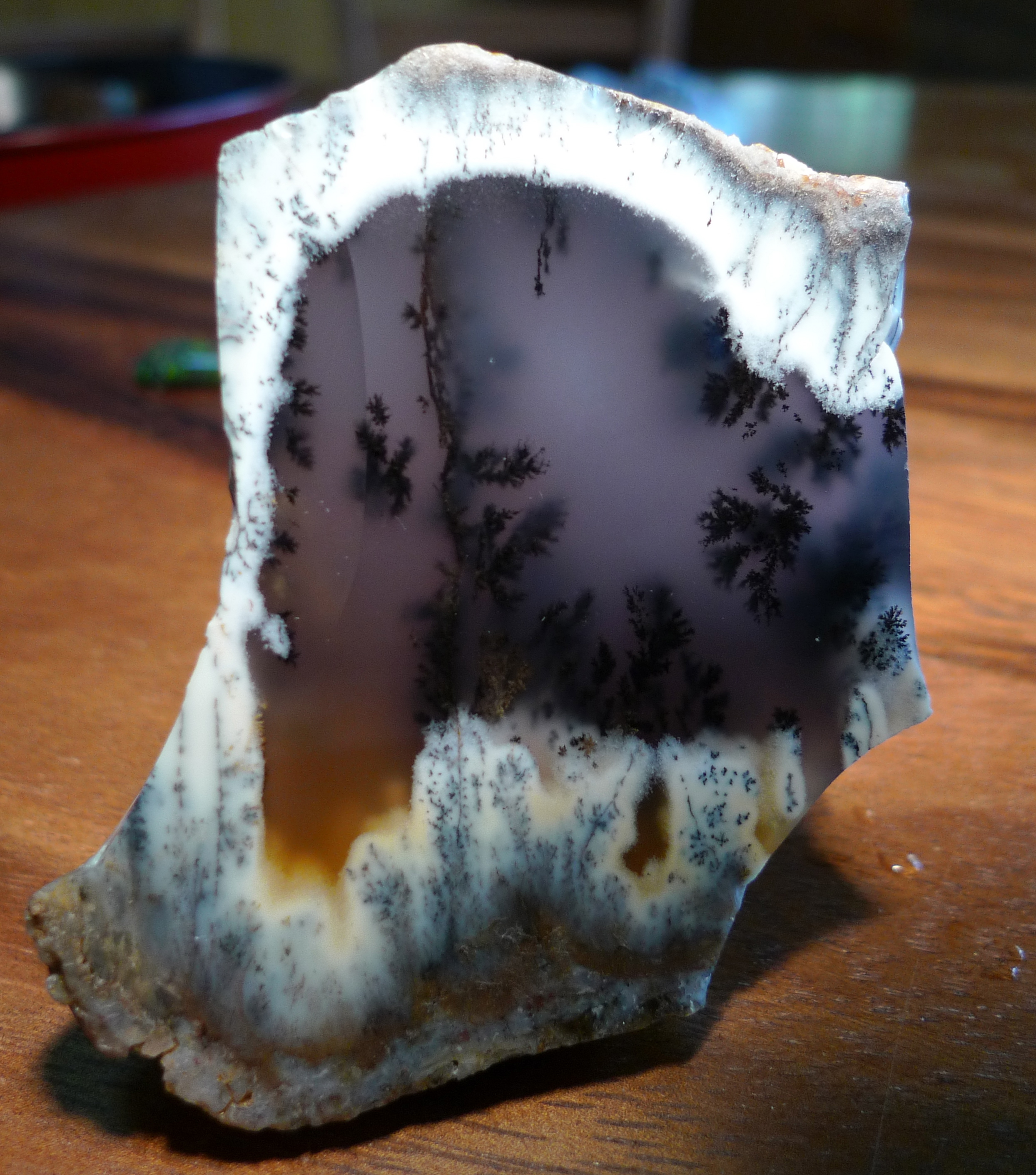 The following photograph is of a nobby from Lightning Ridge. I sliced it half and although it was not full of gem opal it did have a map of Australia, if you look closely and use your imagination a bit.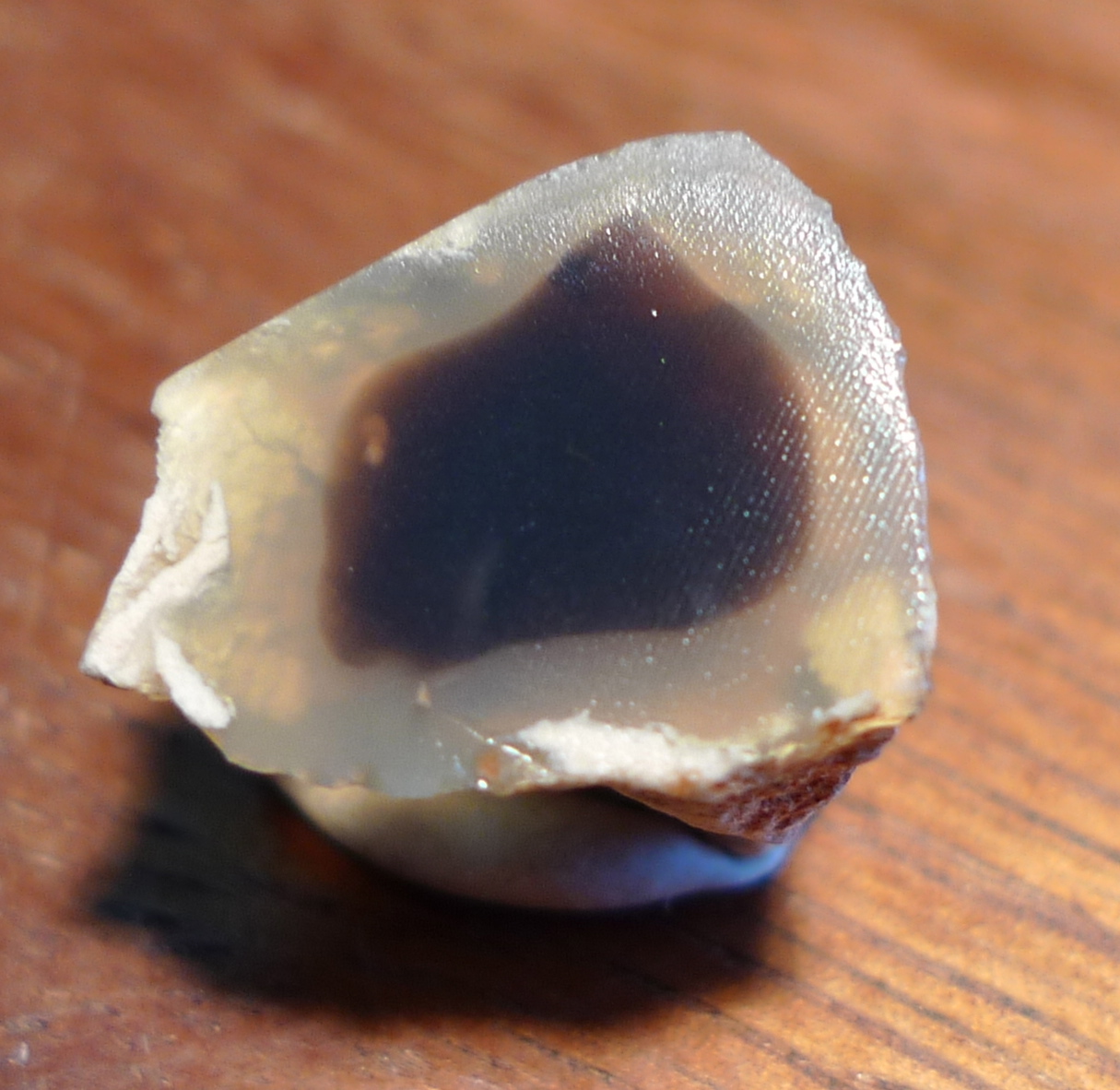 Agates are also a source of amazing patterns and colours but I have not seen one as amazing as the next photograph. I purchased this at a Gemshow and consider myself very lucky to get it. Look closely and see if you can see "Casper the friendly ghost"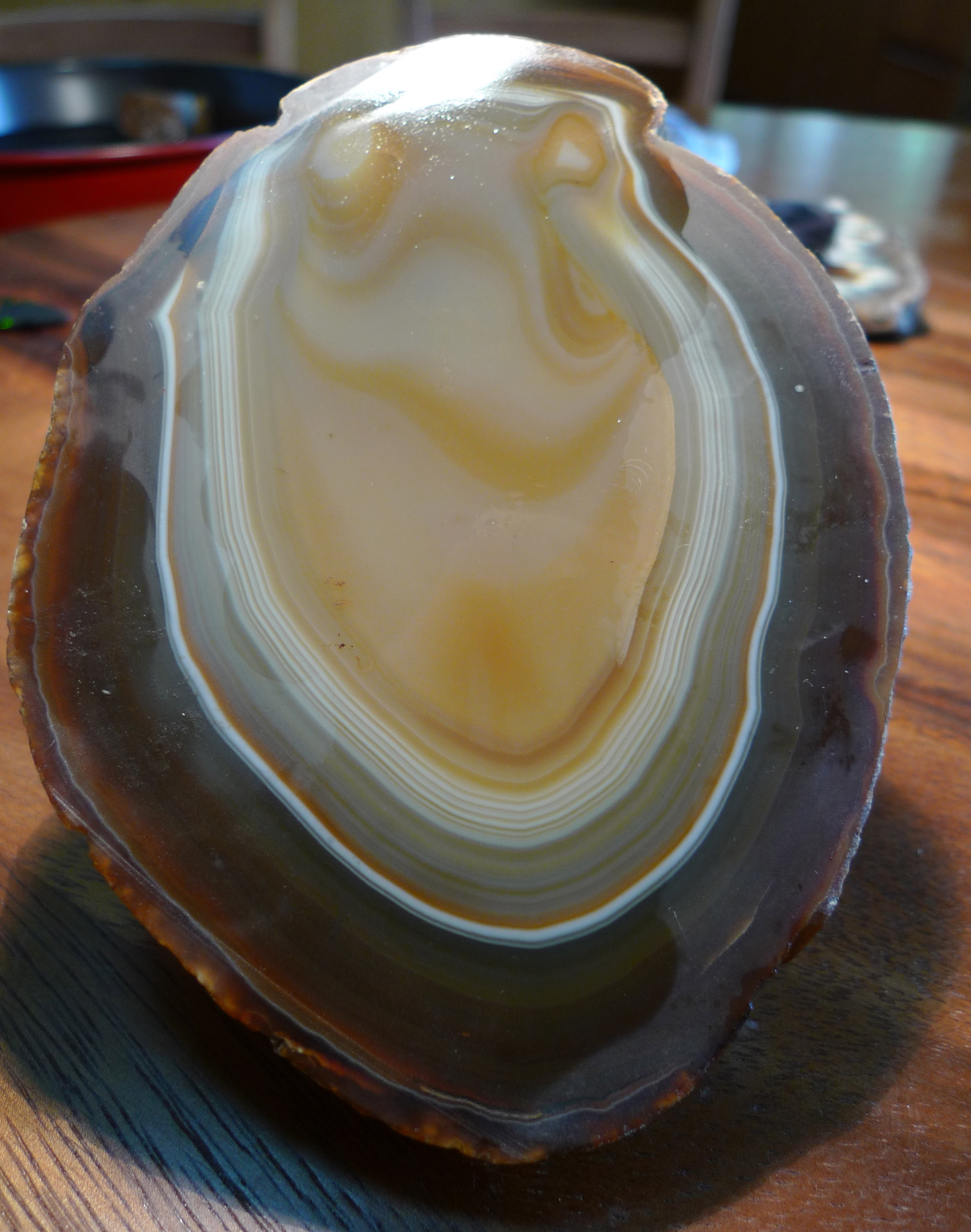 I will now include two more photographs of Grawin opals. These show lovely patterns and could be used in jewellery or as specimens.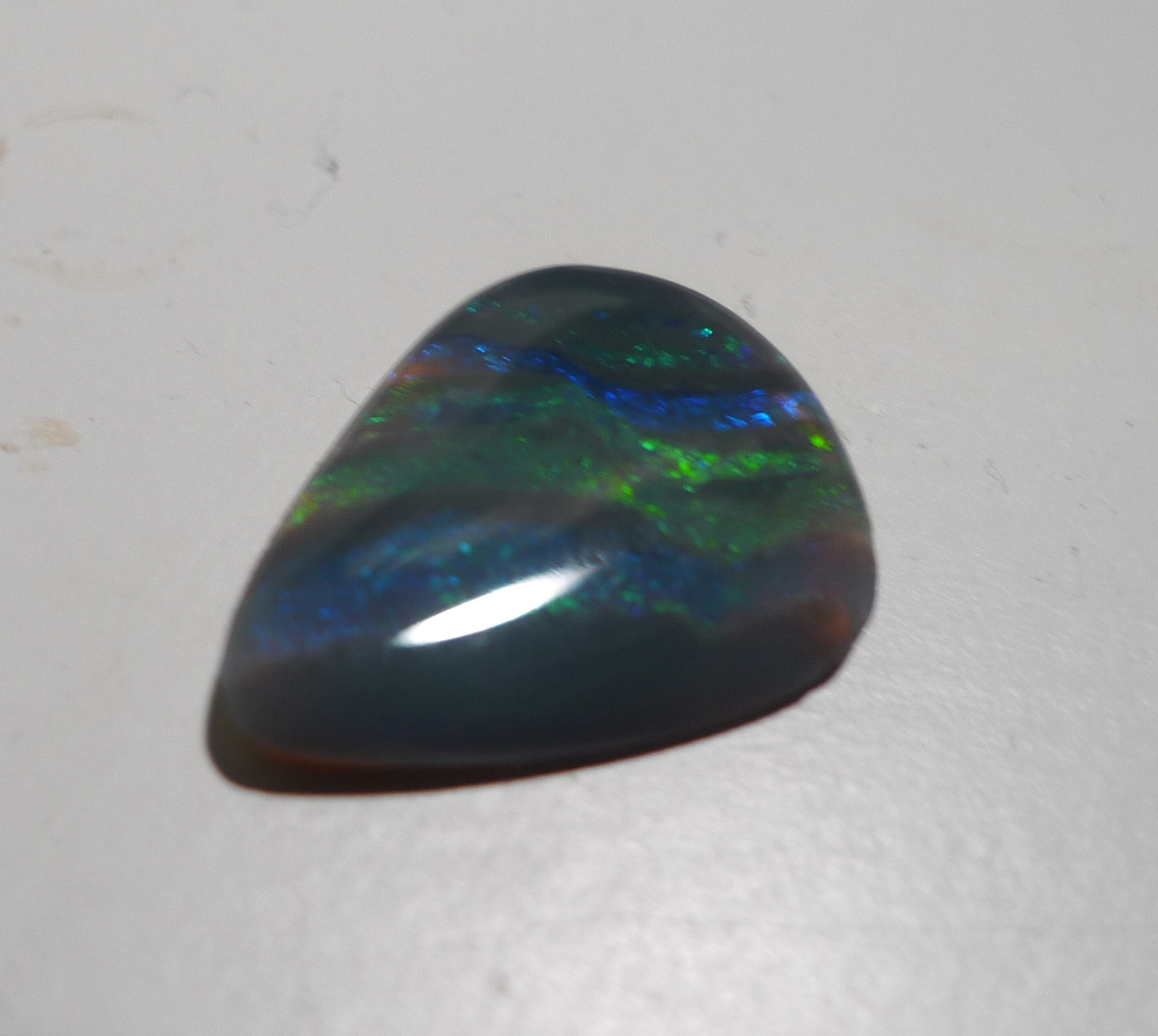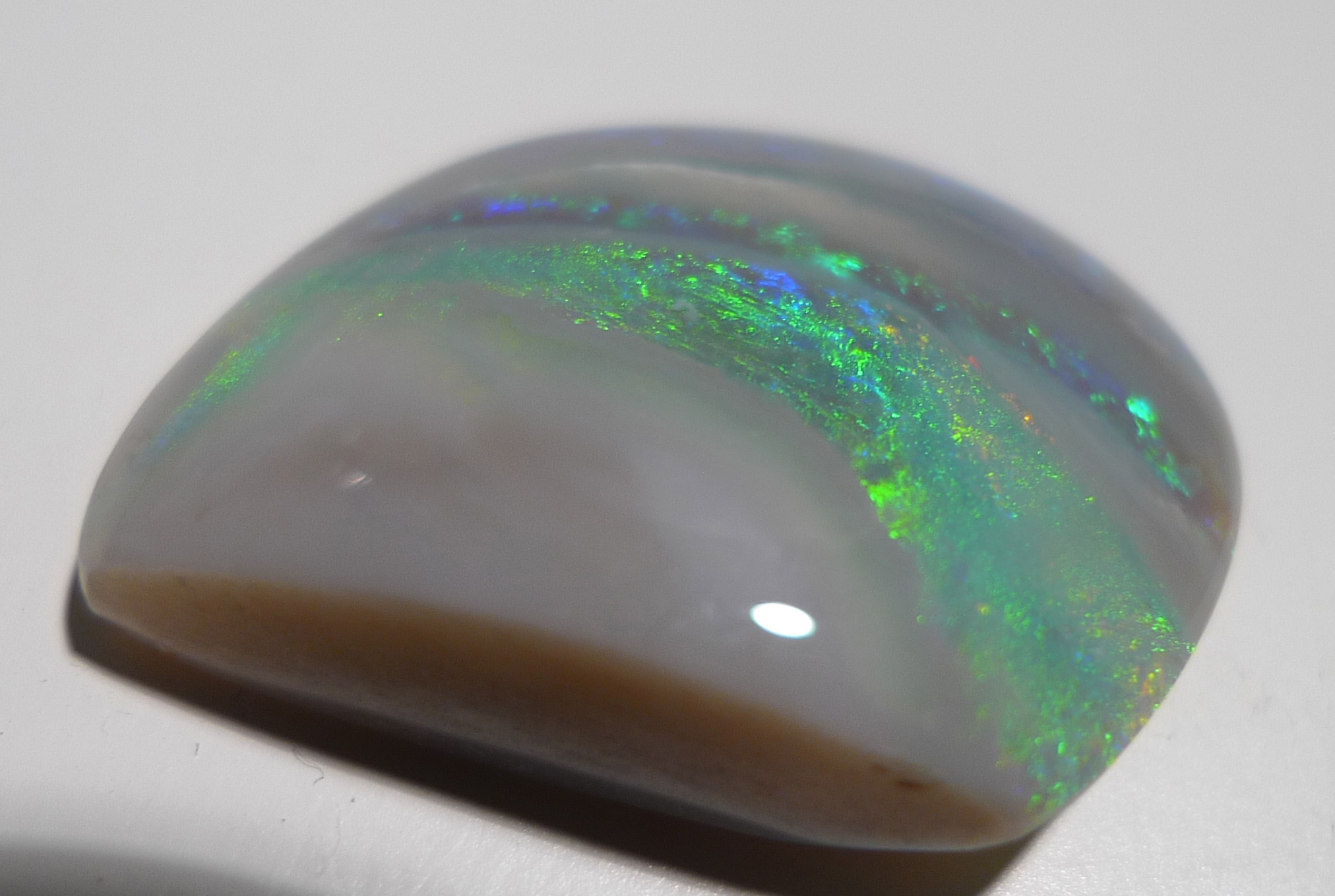 I came across the following piece of potch with a very clear letter J on it.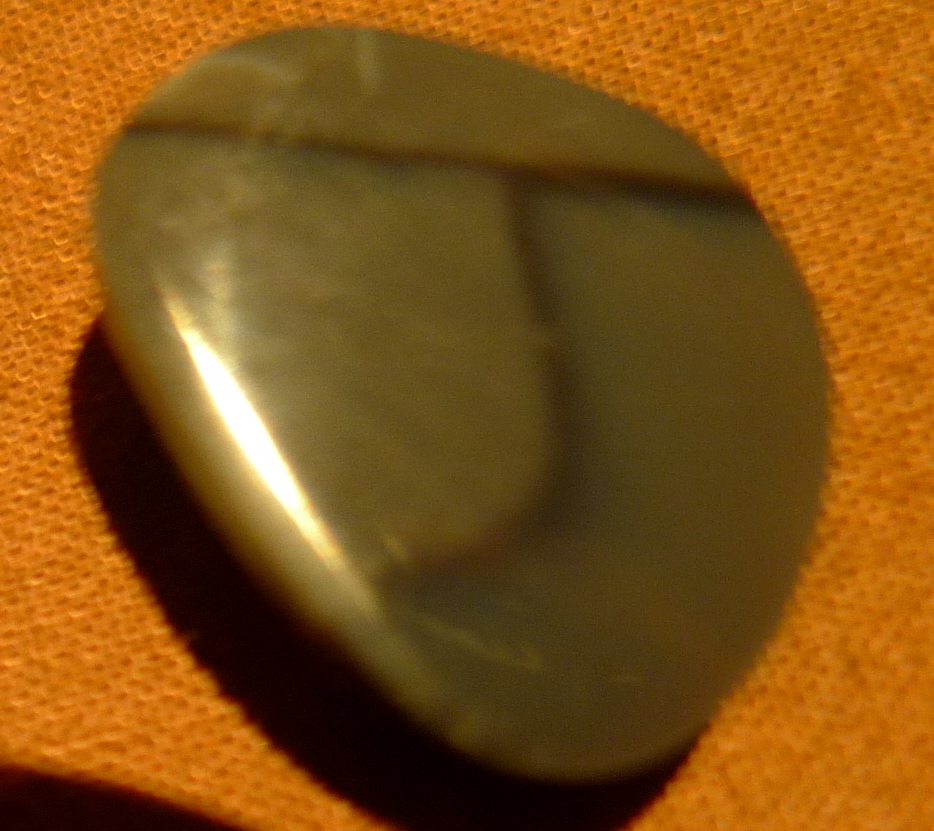 The next photograph is of an opal nobby with a fracture deep within it which refracts the light and looks like a rainbow.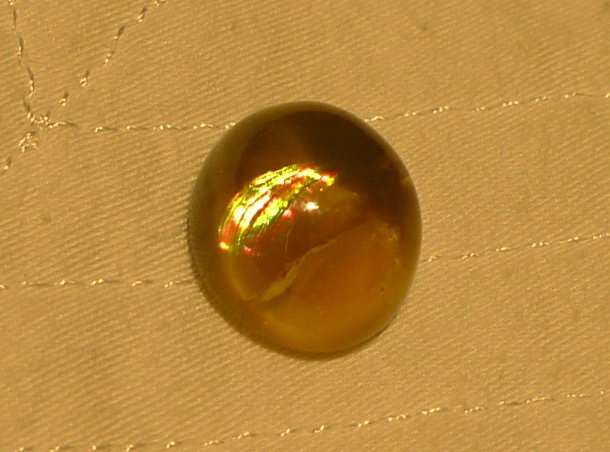 And finally a lovely small piece of Boulder Matrix with amazing patterns and green flashes.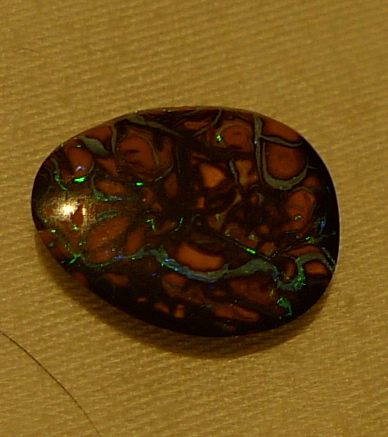 I hope you have enjoyed these photographs. If you are a collector keep your eyes open for patterned stones. They are often cheaper to buy than conventional gemstones and are often better value. Also use your imagination to see the pictures in them.
If you double click on any photograph it will enlarge it.
Johno
---