The Desert Sea Collection
The Comfort Inn Experience Motel at Coober Pedy is famous for it's owners great collection of opalised sea shells known as" The Desert Sea Collection".
In March 2014, Andre was in Coober Pedy and was shown this collection. He also photographed the Desert Sea Collection. He was shocked to hear that a month later they had been stolen.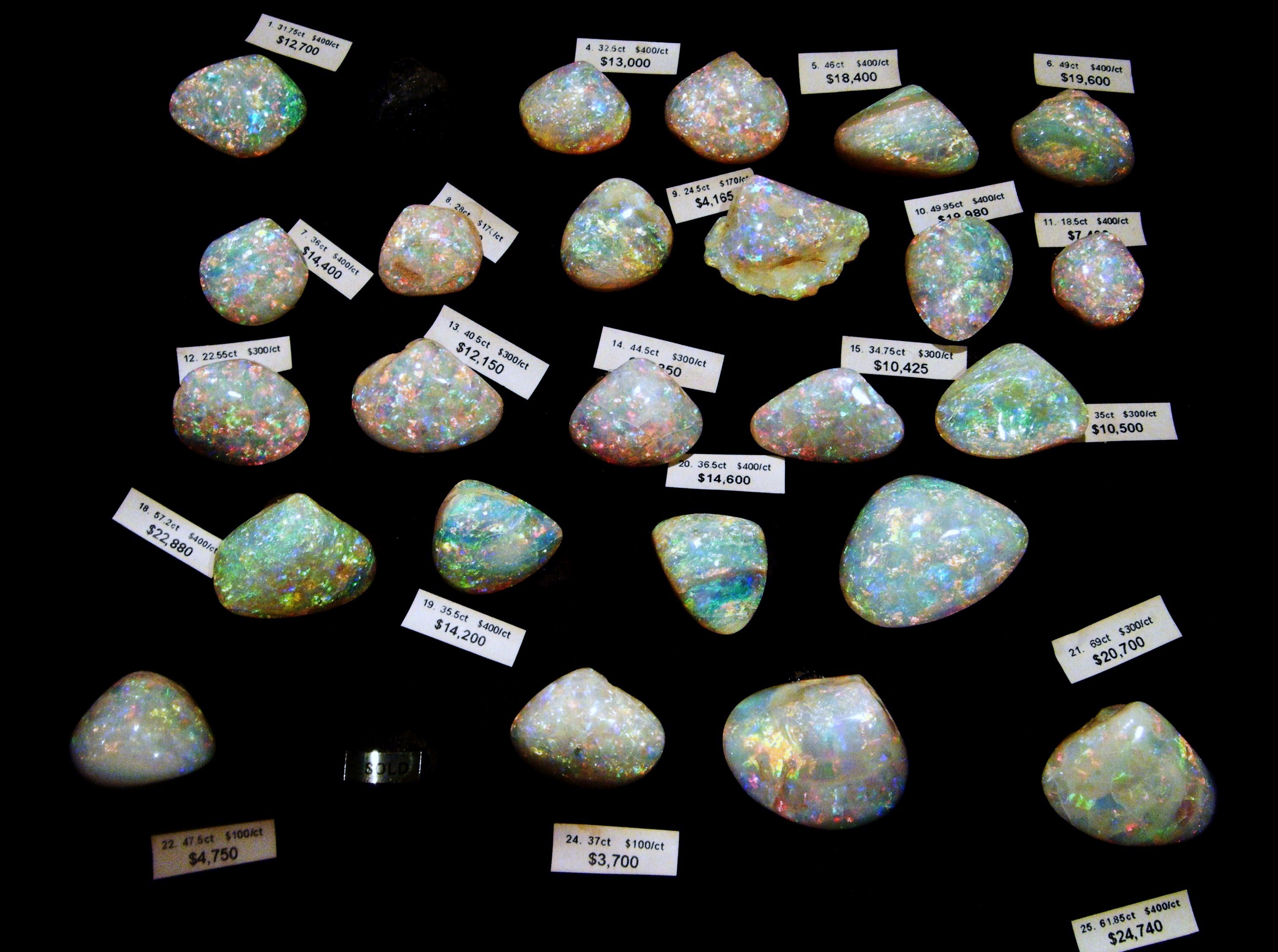 The Desert sea Collection
This is another view of the Desert Sea Collection.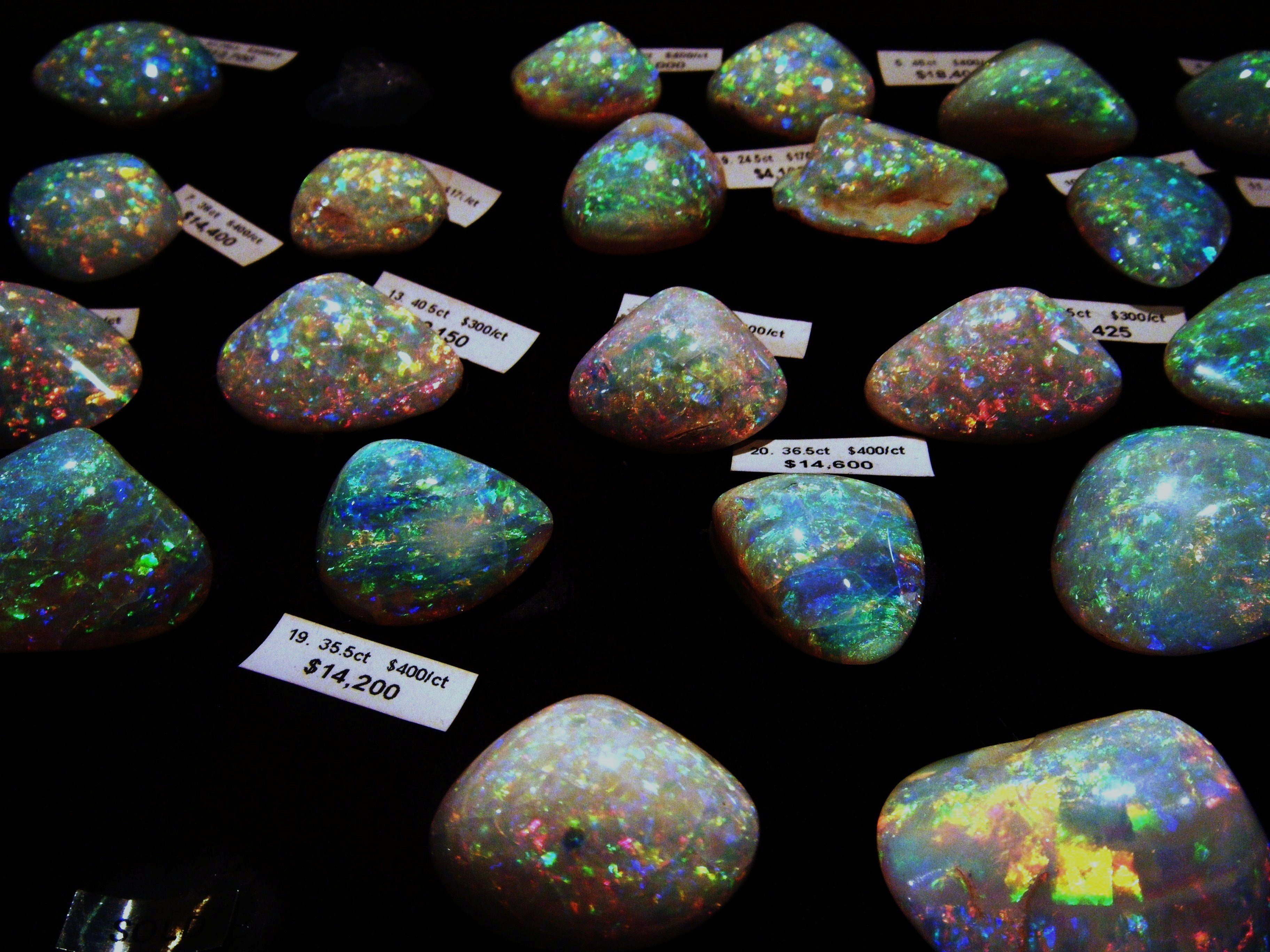 Another view of the Desert Sea Collection
The Desert Sea Collection Stolen
On the night of the 10th April 2014, the entire Desert Sea Collection, together with other valuable opals and jewellery were stolen. The Desert Sea Collection, which is estimated to be over 120 million years old was valued at $280,000. The total value of opal stolen was $400,000.The Desert Sea Collection was found during the excavation of the Motel. What an amazing surprise that must have been.
Thieves are not always too bright and on the Sunday after the theft two of them tried to sell some of the stolen opals, in, of all places, Coober Pedy. These opals are extremely rare and were recognized at once and the two were arrested. Three other men were also arrested and at that time over half of the stolen opals were found. At the time of writing this post I have not been able to determine if the remainder of the opals were found.
To read more about the theft click on the following link Desert Sea Collection Theft. Also read the follow up Update.
The first is an excerpt from "The Advertiser" which shows photographs of the opals that were stolen and gives details of the robbery. he second link gives details of the apprehension of the thieves.
Johno
---